The Pretty Reckless About Latest Album 'Who You Selling For'
Vocalist Taylor Momsen and guitar player Ben Phillips of The Pretty Reckless were recently interviewed by Lyndsey of 93X radio at the Northern Invasion festival (May 13 and 14) at Somerset Amphitheater in Somerset, Wisconsin.

Istyguitar
Posted May 16, 2017 03:19 AM
On bands relying on technology while recording music, Taylor commented:
"If you use it as a crutch, technology… doesn't it all just sound the same? We tried very hard on [The Pretty Reckless's latest album, 'Who You Selling For'] — and all our records — but we really kind of made this our goal on this one, and I think we took our first little baby step towards that goal of really trying to capture the human element. And realizing that all those [classic] bands — from Pink Floyd to The Beatles to whoever it is… The Who — they had to actually be that great. There was no digial manipulation, there was no fixing things, there wasn't any of that. They had to be that good. So we really tried to capture the human element that I think is lacking in a lot of music today, 'cause you can run it through an Auto-Tuner and call it a day, or you can actually sing it. You wanna hear the person behind the note — you wanna hear the wobble in the vocal, even if it's a little out of tune, because you can hear the pain or the passion or whatever it is. And so we really tried to do that on this record. And a lot of it became first takes where we couldn't beat them. That was it."
About their last album's ("Who You Selling For") track "Back to the River", which features legendary Warren Haynes:
"We had this great southern rock track called 'Back to the River', we recorded the whole thing live and left sections open for some lead parts. I think it was our guitarist, Ben, who said, we should call Warren Haynes. We did, he said yes, and we're thrilled he did because he raised the song to a new level. His playing is extraordinary."
Check out this interview below: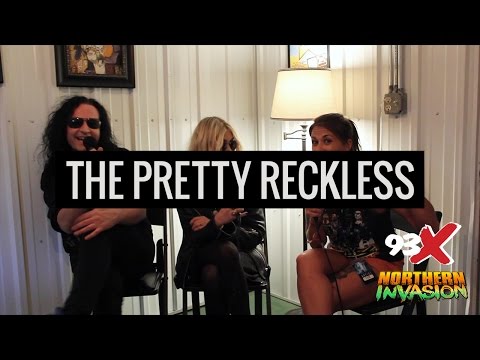 (via Blabbermouth)